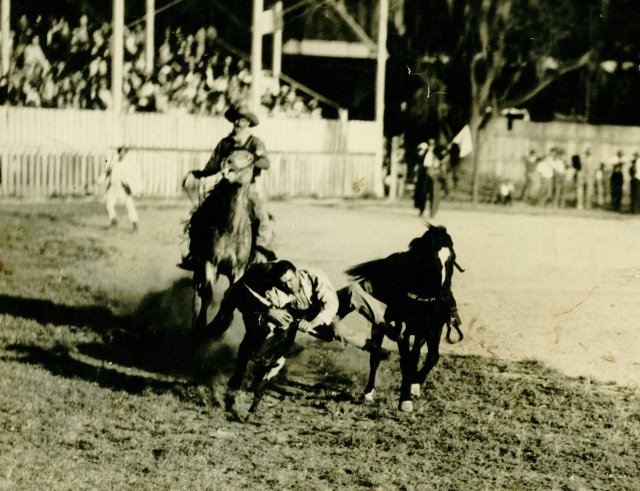 This is a photo of Jack Case bull doggin' at some unknown rodeo in the late 1930s.
Rex The Wonder horse is the horse Daddy rode in this picture. Rex was an Arabian stallion that Daddy picked up as a colt and he trained it. Rex was in many movies.
When Daddy won the World Round Championship Cowboy title he was given a neat belt buckle and a silver mounted saddle and tack for Rex.